Linee guida per la gestione sostenibile delle venute d'acqua e del calore geotermico nelle gallerie
Abstract
Questo documento presenta le Linee Guida per la gestione sostenibile delle venute d'acqua e del calore geotermico nelle gallerie, elaborate dal Gruppo di Lavoro GESTAG (GEstione SosTenibile delle Acque nelle Gallerie), istituito il 20/06/2012 dal Comitato Italiano dell'Associazione Internazionale degli Idrogeologi. Il documento affronta e descrive obiettivi, metodi e casi di studio, ciascuno dei quali richiede di adottare misure tecniche di vario tipo, illustrate nei capitoli seguenti, come studi idrogeologici, modelli predittivi degli impatti, soluzioni tecnologiche di contenimento del drenaggio e di captazione, recupero e valorizzazione delle risorse intercettate, monitoraggi. Sono affrontati anche i così detti temi non tecnici, come la comunicazione, poiché è ormai noto che l'accettabilità sociale di una galleria influenza direttamente la sua sostenibilità economica e finanziaria, per gli effetti che può avere sui tempi di realizzazione e sui costi delle compensazioni. Sulla base delle diverse esperienze dei componenti del Gruppo di Lavoro GESTAG, si è optato per una suddivisione in 11 temi principali, in particolare, in ciascuno dei capitoli successivi a quello introduttivo vengono trattati rispettivamente:
Capitolo 2: l'importanza del ritorno di esperienza proveniente da gallerie già scavate, le banche dati disponibili e i criteri di analisi dei dati pregressi;
Capitolo 3: come realizzare lo studio idrogeologico di una galleria, la relazione con il modello geologico, le metodiche da adottare nelle differenti fasi del progetto, che sono state distinte in ante-operam, in corso d'opera e post-operam;
Capitolo 4: il tema degli impatti che il drenaggio in galleria può avere sull'ambiente circostante, le analisi che devono essere svolte e gli strumenti da adottare per la gestione del rischio, infine gli interventi per la mitigazione degli impatti;
Capitoli 5 e 6: le metodiche di progettazione per la valorizzazione rispettivamente delle acque drenate in galleria e del calore;
Capitolo 7: i prodotti chimici che vengono utilizzati in fase di scavo per il sostegno e il miglioramento del terreno, e la loro compatibilità con l'utilizzo delle acque drenate;
Capitolo 8: i criteri di monitoraggio delle acque in un progetto di galleria;
Capitolo 9: la comunicazione, il rapporto con i territori e l'analisi di casi pregressi, nonché una guida sulle buone pratiche da adottare;
Capitolo 10: una panoramica sulla normativa europea ed italiana in tema di valutazione di impatto ambientale, monitoraggio e scarichi delle acque drenate;
Capitolo 11: la bibliografia ragionata inerente l'argomento trattato, che include pubblicazioni tecnico scientifiche, normative di riferimento e risorse web.
Downloads
Download data is not yet available.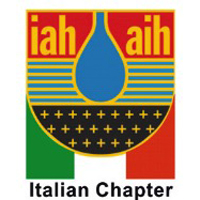 Downloads
Info
Section
Supplements and Attachments
Statistics
Abstract views:

425



PDF:

391
How to Cite
Dematteis, A., Barla, M., Boscaro, A., Gargini, A., Governa, M., Grosso, F., Insana, A., Marchionatti, F., Parisi, M. E., Perello, P., Ranfagni, L., Ruffinatto, G., Torri, R., Vazzoler, S., & Vincenzi, V. (2020). Linee guida per la gestione sostenibile delle venute d'acqua e del calore geotermico nelle gallerie. Acque Sotterranee - Italian Journal of Groundwater, 9(4). https://doi.org/10.7343/as-2020-486
License
PAGEPress has chosen to apply the Creative Commons Attribution NonCommercial 4.0 International License (CC BY-NC 4.0) to all manuscripts to be published.

An Open Access Publication is one that meets the following two conditions:
the author(s) and copyright holder(s) grant(s) to all users a free, irrevocable, worldwide, perpetual right of access to, and a license to copy, use, distribute, transmit and display the work publicly and to make and distribute derivative works, in any digital medium for any responsible purpose, subject to proper attribution of authorship, as well as the right to make small numbers of printed copies for their personal use.
a complete version of the work and all supplemental materials, including a copy of the permission as stated above, in a suitable standard electronic format is deposited immediately upon initial publication in at least one online repository that is supported by an academic institution, scholarly society, government agency, or other well-established organization that seeks to enable open access, unrestricted distribution, interoperability, and long-term archiving.
Authors who publish with this journal agree to the following terms:
Authors retain copyright and grant the journal right of first publication with the work simultaneously licensed under a Creative Commons Attribution License that allows others to share the work with an acknowledgement of the work's authorship and initial publication in this journal.
Authors are able to enter into separate, additional contractual arrangements for the non-exclusive distribution of the journal's published version of the work (e.g., post it to an institutional repository or publish it in a book), with an acknowledgement of its initial publication in this journal.
Authors are permitted and encouraged to post their work online (e.g., in institutional repositories or on their website) prior to and during the submission process, as it can lead to productive exchanges, as well as earlier and greater citation of published work.