Le Acque Sotterranee scorrono e talvolta confluiscono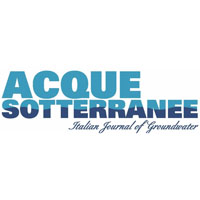 Published:
22 December 2020
Publisher's note
All claims expressed in this article are solely those of the authors and do not necessarily represent those of their affiliated organizations, or those of the publisher, the editors and the reviewers. Any product that may be evaluated in this article or claim that may be made by its manufacturer is not guaranteed or endorsed by the publisher.
È arrivato dicembre (il numero di) ed Acque Sotterranee si é preparata per il 2021 sotto i nuovi auspici del continuo rinnovamento avviato ad inizio 2020: dopo aver riorganizzato l'Editorial Board nei mesi scorsi, abbiamo ora allargato la Direzione Scientifica ad una persona di sicura fama e di riferimento per l'Idrogeologia italiana: Daniela Ducci, che a nome di tutti ringrazio per aver accettato un ruolo con molti oneri, é un'amica di molti di noi (non serve aggiungere altro) e oltre a tutto il resto é anche Presidente dell'Italian Chapter di IAH (Int. Ass. Hydrogeologists). Mi preme sottolineare che questo allargamento, oltre ad estendere ed innalzare ulteriormente la qualità del nostro Italian Journal of Groundwater, aggiunge un'architrave a una struttura che si va via via evolvendo come risultato tanto di una precisa volontà della Direzione Scientifica e dell'Editore, quanto della collaborazione tra organizzazioni: nel caso specifico, quella tra il già citato Italian Chapter di IAH, da una parte, e Associazione Acque Sotterranee, affiliata ANIPA, Editrice di questa sua omonima rivista, dall'altra.
Cerutti, P. (2020). Le Acque Sotterranee scorrono e talvolta confluiscono. Acque Sotterranee - Italian Journal of Groundwater, 9(4). https://doi.org/10.7343/as-2020-493