Hydrogeology of the southern Middle Tiber Valley (Central Italy)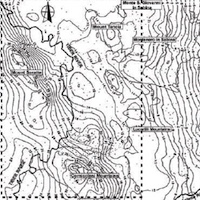 Published:
22 December 2020
Publisher's note
All claims expressed in this article are solely those of the authors and do not necessarily represent those of their affiliated organizations, or those of the publisher, the editors and the reviewers. Any product that may be evaluated in this article or claim that may be made by its manufacturer is not guaranteed or endorsed by the publisher.
The aim of this work is to contribute to the hydrogeological knowledge regarding the southern Middle Tiber Valley focusing on the continental and marine units that fill the Paglia-Tiber graben in the northern Latium Region (central Italy). An important hydrogeological survey was performed in the summer of 2008, and a considerable quantity of piezometric, physio-chemical and flow data were collected. Four geological cross sections were realized, and a hydrogeological map and a groundwater quality map of the area were produced to obtain a conceptual groundwater flow model.
Mazza, R., & La Vigna, F. (2020). Hydrogeology of the southern Middle Tiber Valley (Central Italy). Acque Sotterranee - Italian Journal of Groundwater, 9(4). https://doi.org/10.7343/as-2020-485