A new season for our Journal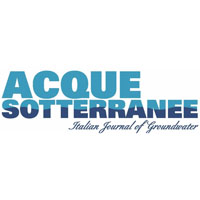 Abstract views:
293
PDF:
179
Publisher's note
All claims expressed in this article are solely those of the authors and do not necessarily represent those of their affiliated organizations, or those of the publisher, the editors and the reviewers. Any product that may be evaluated in this article or claim that may be made by its manufacturer is not guaranteed or endorsed by the publisher.
As of this issue, the Acque Sotterranee - Italian Journal of Groundwater team has been renewed in terms of the Editorial Board's composition and organization, roles and definitions. Henceforth the closer and more assiduous collaborators of the Editors-in-Chief will act as Editors, while the members of the wider technical-scientific committee will be defined Associate Editors [...].
Editors-in-Chief, the. (2020). A new season for our Journal. Acque Sotterranee - Italian Journal of Groundwater, 9(1). https://doi.org/10.7343/as-2020-457